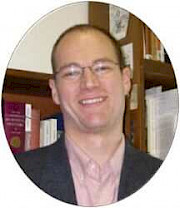 Kevin S. Whetter
Positions
Whetter's principal research interest is mediaeval romance, a topic he's explored from a variety of interrelated angles and contexts: literary and generic (including developing a theory for genre study and a definition of romance as a genre); historical (including examining romance in its socio-political, religious, and chivalric contexts); and codicological (looking at romances in their manuscript book form). He is especially interested in mediaeval Arthurian romance, particularly Sir Thomas Malory's Morte Darthur and its English sources; but he also works in genre theory, epic-heroic literature, and Tolkien studies.
On the web
Journals
Peer-reviewed articles
Authoritative information may be found here.