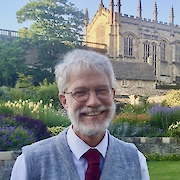 Tolkienists is a not-for-profit web site created by Erik Mueller-Harder of Vermont Softworks.
Mission
Tolkienists aims to gather together all the disparate bits of news, blog posts, peer-reviewed articles, conference papers that may be of use or interest to Tolkien scholars and serious fans — while leaving behind all the click-bait material, film-industry news, and even the ​"six weird facts about Middle-earth that are blowing Humanists' minds."
Our staff comprises Erik Mueller-Harder (designer, head developer, data-entry lackey,…) and various family members and friends, as necessary. You can reach Erik via email at erikmh followed by the usual @ sign, and then sam.tolkienists.org. This is the best way to reach Erik for anything related to Tolkienists.
---
Current data trove
| | | earliest | latest |
| --- | --- | --- | --- |
| 14 | blogs | | |
| 239 | blog posts | 2021-01-05 | 2023-11-19 |
| 23 | cons | | |
| 44 | meetings | 2019-04-05 | 2024-05-10 |
| 124 | sessions | 2019-04-05 | 2022-07-06 |
| 326 | papers | | 2022-07-06 |
| 7 | journals | | |
| 32 | issues | 2021-01-15 | 2022-04-10 |
| 258 | articles (all types) | 2020-10-04 | 2022-04-10 |
| 57 | news outlets | | |
| 73 | news stories | 2021-06-02 | 2022-03-31 |
| 16 | CfPs | 2021-09-01 | 2022-06-30 |
| 574 | people | | |
| 158 | universities & societies | | |