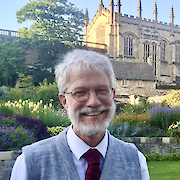 Tolkienists update

: It's been longer than I'd expected…
19 November 2023 | Tolkienists | Erik Mueller-Harder
My ​"sabbatical" from the on-going updating and maintenance of Tolkienists​.org has lasted rather longer than I expected, prolonged (despite my best efforts) by months (and months!) of long-COVID. Mercifully, I've been prescribed an ongoing low-dosage course of Naltrexone, which is helping with the brain fog, at least. It hadn't really had much effect on the fatigue, but at least I've been able to work fairly productively over the past few weeks.
But the dominoes have fallen, and there's nothing for it but to right them one at a time. For the time being, that means finishing up my work on the Anduin project with the Tolkien Collection at Marquette University.
Next on the to-do list will be to work my way through many unanswered e‑mail messages that have stacked up over the past year and a half or two. And then, finally, I will de-mothball Tolkienists and get on with the rewrite of LRC and TAI.
In the meantime, I can at least (and at last) report that Tolkienists​.org is now being hosted not just in Amsterdam, but also now in Atlanta, Santiago, Seoul, Seattle, Singapore, and Sydney. This should make the site considerably more responsive for those not in Europe. When I truly wake the site up and start adding up-to-date data, I'll also then make a number of changes behind the scenes which should speed things up even more (for everyone!) — but that's a little ways off yet.
So thank you for your patience. More, anon.…
❧